FUTURE PSYCHOLOGISTS PROFESSIONAL SDENITY FORMATION
O. Andrievska-Semenyk

Lviv State university of life safety
Keywords:
identity formation, professional identity, future psychologists, self-awareness, identification
Abstract
Abstract. The article is devoted to the professional identity mechanism formation features study of future psy-chologists during their studies in higher educational institutions (HEIs). Systematization of psychological knowledge about the development and formation of personality as a professional activity subject is extremely important. The author considers it expedient and perspective to supplement and expand this knowledge, aiming at improving and innovatively filling the higher education modern information educational space resources. After all, one of the key points of providing and receiving education is the creation of effective psychological conditions for the future professionals professional competence formation. Investigating the socio-professional adaptation of students of psychology, scientists pay special attention to the formation of their professional identity, as one of the most important factors in the future professionals professionalism and competitiveness formation. Despite the growing interest of researchers in professional identity, the question of forming the future practical psychologists professional identity remains open. Based on empirical and theo-retical research, the author attempted to identify features and stages of psychological aspects formation of professional identity in students of psychology, as well as to analyze the that determine the formation of personal and social identity in adolescence and early adulthood. Theoretical aspects of the relationship between professional identity and adaptation as a prerequisite for successful identification of a future psychologist are also analyzed. According to scientists, the iden-tity of a person is based on the culture with which he interacts, so there is an inseparable link between identity and socio-cultural environment. By the analogy, we can assume that professional identity develops in the interaction process with the professional environment, and this process begins at the stage of optation. The formed professional identity is the result of professional self-determination and adaptation complex processes, which is manifested in the awareness of the chosen profession and the professional community representative, ready to perform professional duties.
Downloads
Download data is not yet available.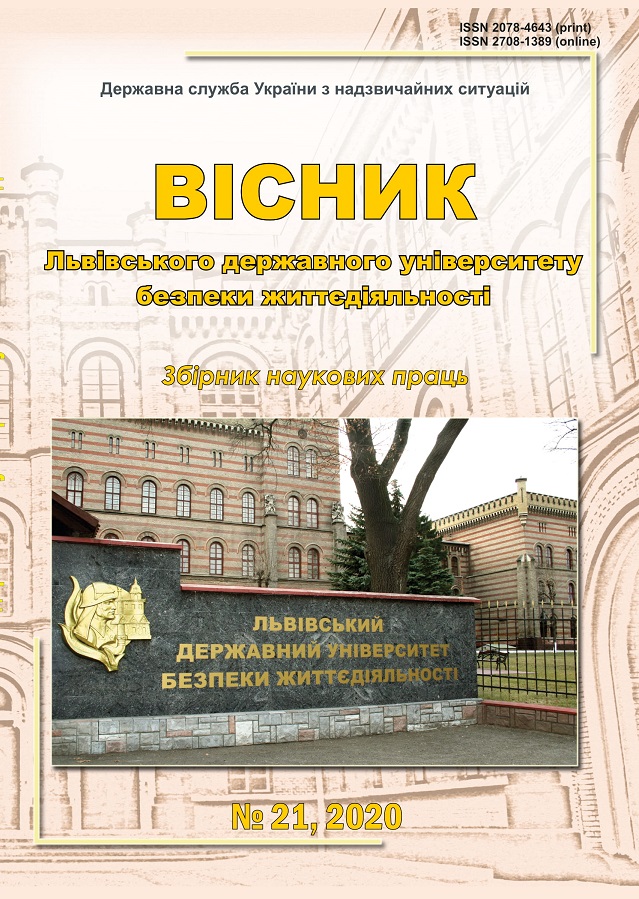 How to Cite
Andrievska-Semenyk, O. (2020). FUTURE PSYCHOLOGISTS PROFESSIONAL SDENITY FORMATION. Bulletin of Lviv State University of Life Safety, 21, 102-106. https://doi.org/https://doi.org/10.32447/20784643.21.2020.12