SENSE OF SAFETY THREAT IN CONTEXT OF MIGRATION PROCESSES IN UKRAINE
O. Menshykova

Lviv State university of life safety

R. Stawicki

Społeczna Akademia Nauk
Keywords:
sense of security, refugees, social distance
Abstract
Abstract. The problems of refugees and migrants are a topical issue in world politics. Ukraine is a country of destination and transit for those who need international protection, as well as economic migrants willing to enter the European Union. Migration processes are characterized by many aspects, including: political, economic, security, social, educational and scientific ones. The article studies the attitude of Ukrainian youth towards immigrants, in particular refugees, in the context of a hypothetical threat to public safety and order. The level of social distance to forced immigrants and its impact on the sense of safety threat due to the presence of refugees in Ukraine were determined for this purpose. The research uses the conceptual concept of social distance of Emory Bogardus. The results obtained confirmed the close link between the level of social distance to immigrants and the sense of safety threat associated with the possible presence of refugees in Ukraine. The level of social distance in relation to immigrants was considered in the context of 25 nationalities and in relation to five social roles, such as: a citizen of the country, a neighbour, an employee, a partner of permanent residence of refugees on the territory of Ukraine. A questionnaire of student youth of Lviv State University of Life Safety was chosen as an empirical method of research.
Downloads
Download data is not yet available.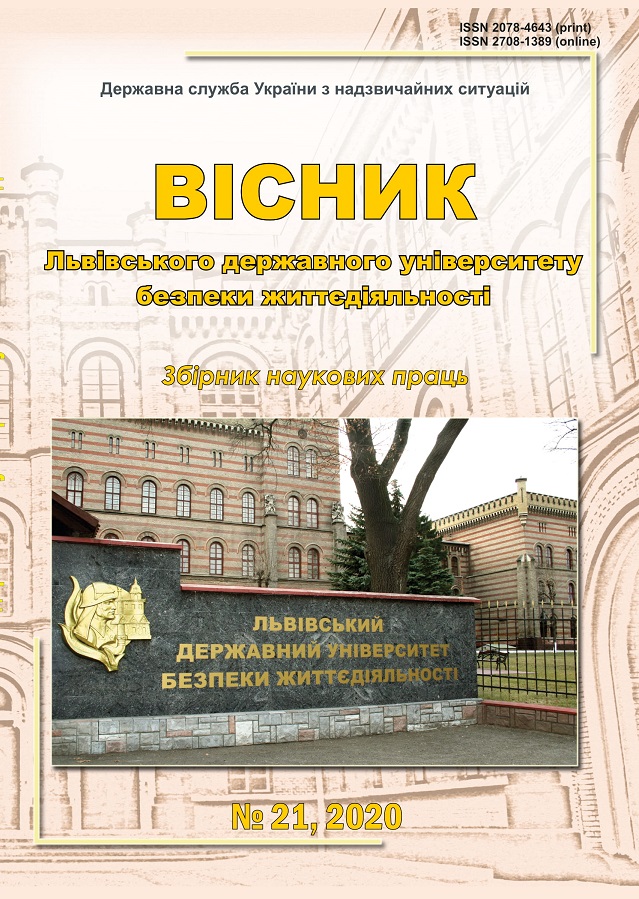 How to Cite
Menshykova, O., & Stawicki, R. (2020). SENSE OF SAFETY THREAT IN CONTEXT OF MIGRATION PROCESSES IN UKRAINE. Bulletin of Lviv State University of Life Safety, 21, 73-78. https://doi.org/https://doi.org/10.32447/20784643.21.2020.08